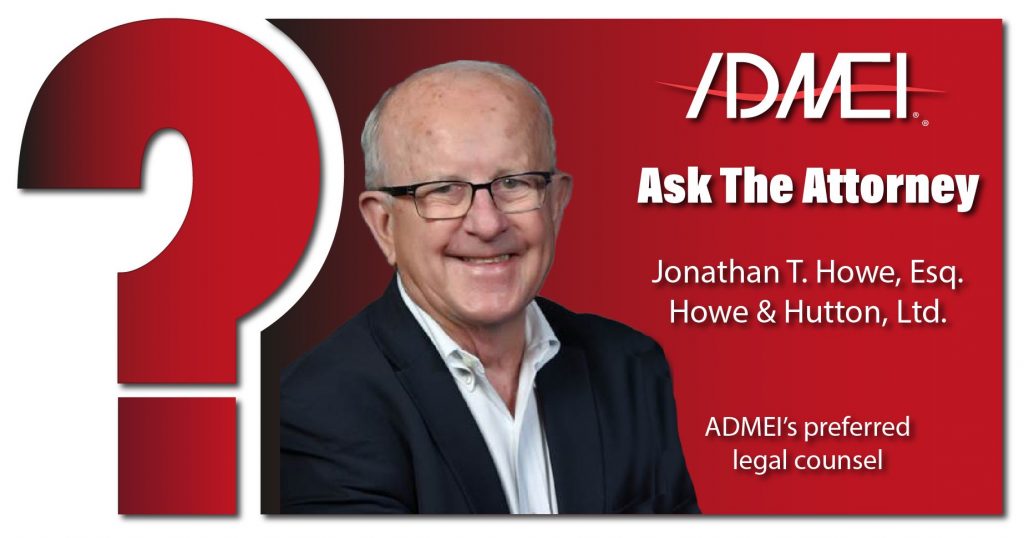 Join this open conversation with ADMEI's preferred legal counsel Jonathan Howe of Howe & Hutton, Ltd. We'll discuss issues important to DMCs such as client and supplier contracts, LOIs, attrition, or whatever you want to discuss. During the registration process, you'll have an opportunity to submit a question to help us organize this free-flowing discussion.  Open to all ADMEI Members, free of charge!
Next Event
8 December 2022
11:00 Eastern  |  16:00 UTC  |  17:00 CET
Cost:  $0.00
About Jonathan T. Howe, Esq.
JONATHAN T. HOWE, ESQ. is the President and Founding Partner of Howe & Hutton, Ltd., a law firm with offices in Chicago, IL, McLean, VA, and Washington, D.C. Representing clients worldwide, Howe & Hutton, Ltd. specializes in the complete representation of individuals, firms, and not-for-profit organizations, including trade associations, professional societies, and other related organizations.
Mr. Howe has written hundreds of articles, papers, and books and has spoken to organizations all over the world on all manner of legal issues. He served as general counsel emeritus for Meetings Professionals International and general counsel for the prestigious Association Committee of 100 sponsored by the US Chamber of Commerce. He is a founder, past President, and board member of the Academy of Hospitality Industry Attorneys. He was most recently recognized as the only lawyer named to the Events Industry Council's "Hall of Leaders."
He received his Bachelor of Arts degree, majoring in diplomatic history and international political science with honors from Northwestern University and his Juris Doctorate with highest distinction from Duke University, where he was first in his graduating class.