WIMBERLEY, Texas (14 November 2023) The Association of Destination Management Executives International (ADMEI), a leading global membership association for Destination Management Companies (DMCs) has officially announced the 2024 ADMEI Awards finalists. 
ADMEI's awards program is among the most respectable and distinguished in the meetings, incentives, conferences, and exhibitions (MICE) industry and the most robust, noteworthy DMC-specific awards program. The ADMEI Awards Program recognizes member excellence in DMC programs, component development, and delivery. 
Beginning with seven achievement awards and two recognition awards, the annual awards program has seen pronounced growth since its inception in 2005. With the 2024 awards season, ADMEI rolled out three new awards, including a People's Choice award and two new awards under the achievement category: Best Destination Marketing and Best DEI Initiative, bringing the number of awards to twenty-four. 
Companies or individuals entering to receive an award must follow the association's firm guidelines for submitting to avoid being disqualified and all submissions must remain completely anonymous. 
"ADMEI is thrilled to announce the finalists for the 2024 ADMEI Awards," said Val Delaney, ADMEI's Executive Vice President. "Each year, award submissions demonstrate the spirit and creativity of ADMEI members; their passion and expertise continue to raise the bar for Destination Management worldwide!" 
Submissions in all award classifications are judged by a team of anonymous international industry professionals, based on ADMEI's standards of excellence for the industry. This year, more than 100 association and corporate planners, hoteliers, venues, photographers, production companies, agencies, and other DMC buyers and suppliers from around the globe volunteered their time and expertise in support of this important industry program.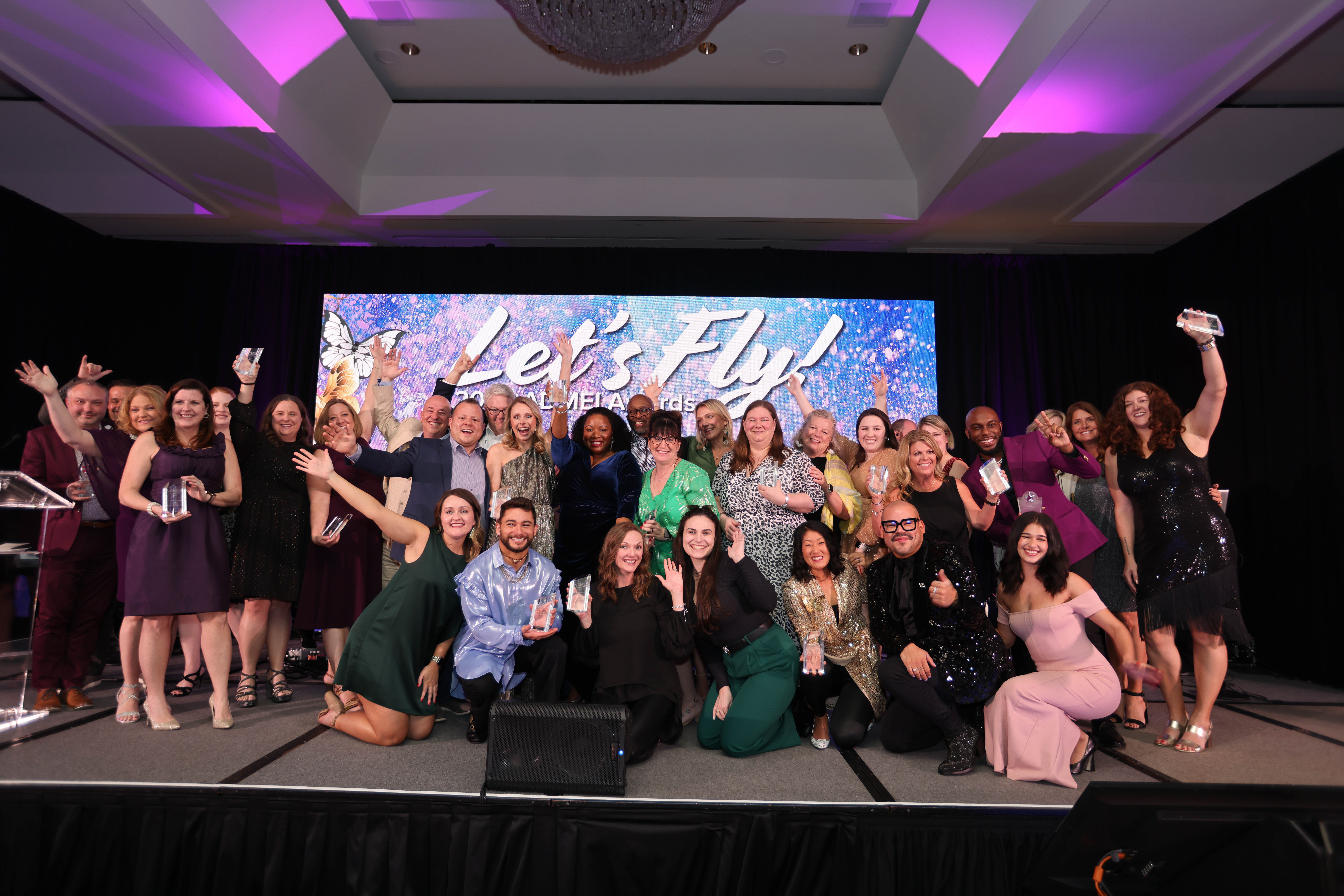 Delaney expressed her gratitude to volunteers, "Thank you to this year's judges for investing their time and energy to review submissions and identify the best-in-class DMC programs, events, and leaders."
The award winners are announced and all finalists are celebrated at the Awards Gala during the ADMEI Annual Conference. The 2024 Awards Gala will take place February 24, 2024 in Atlanta, GA, USA at the Loews Midtown. To see the full list of 2024 awards finalists, visit admei.org/24awards. 
The photo to the left was taken by Ivan Piedra Photography at the 2023 Awards Gala in Tampa, FL. 
###
ABOUT ADMEI
The Association of Destination Management Executives International (ADMEI) is the pre-eminent global organization for Destination Management Companies (DMCs). 
ADMEI's mission is to: define the DMC industry; uphold the highest level of professionalism; establish standard business and ethical practices; and promote the value of local destination management through member and industry education. 
Today, ADMEI is recognized as the global voice of the Destination Management industry and is a member of the Events Industry Council. ADMEI is the premier resource for education, standards, and practices for DMCs from around the globe.
See ADMEI.org 
MEDIA CONTACT 
Val Delaney 
Executive Vice President, ADMEI
512.551.0725