Best Community Support/Volunteerism
Pacific Destination Services Inc.
Vancouver, BC CANADA
Pacific Destination Services' goal through the pandemic is to "be part of the solution" - to sustain our industry and promote recovery. Through advocacy we highlighted our industry's transferrable skills, securing a contract with regional health authorities providing non-clinical event and hospitality services for mass vaccination clinics in urban areas and mobile vaccination clinics in smaller and remote communities throughout the province of British Columbia. PDS created 200+ jobs over a 6-month period, supported the delivery of 175,000+ vaccines to local communities, built teams that became families, and brought our communities and industry closer to recovery. Contract renewed to Spring 2022.
Best Décor/Design
Ultimate Ventures, a DMC Network Company
Addison, TX USA
How do you transform an underground ballroom into a field of wildflowers, simultaneously creating two separate events in the same room, with different ambiances for day and night, without being able to flip the room after it is set? On top of that, make sure those florals will last through a three-day, two wave meeting!
Best Destination Spotlight Video
Custom Ireland, A DMC Network Company
Dublin, Ireland
Custom Ireland is a premier, boutique DMC based in Dublin Ireland. We captured this content during our 2021 FAM trip for our leisure brand Crafted Ireland and are delighted to showcawse Ireland as an ultraluxe destination for personal leisure travel and unforgettable incentive programs. We are proud to represent the very best of what Ireland has to offer for world class luxury travel to Ireland: a surprising and exciting destination offering world-renowned hospitality, highly personal and authentic experiences, fabulous food and drink. spectacular accommodation and incredible land and seascapes.
Best Event - $200,000 or less
factor 110 | Destination Oklahoma
Oklahoma City, OK USA
"Where animals fare well, people fare well." The Kirkpatrick Foundation hosted the third annual ANIMAL Conference with custom art installations, ballet and interpretive dances, storytelling, and original poetry. A bohemian-modern vibe was set through décor, beatnik performances, and dynamic presentations. factor 110 | Destination Oklahoma executed all aspects of this all-vegan program, including a tour and VIP dinner at the Oklahoma City Zoo and Joan Kirkpatrick Animal Hospital, two days of critically-acclaimed presentations, pop-up Cat Café & Bookstore with kitten adoptions, a Blessing of the Animals, comfort dog visits, $25,000 prize for Kirkpatrick Honor for Animal Wellbeing, and much more!
Best Event - Over $200,000
ACCESS Destination Services - Colorado
Denver, CO USA
ACCESS Colorado concepted and crafted a truly unique experience for one of a kind leaders from across North America. We put our hardworking team of planners and vendors together to create an unforgettable evening under the Colorado night sky. We kept the vibes trendy, swanky, rustic and adventurous throughout the entire program enhancing all details that brought everyone together. The final night took place at a cabin tucked away in Beaver Creek's back bowls. Here, guests danced the night away to an iconic country singer in a whimsical atmosphere that perfectly encapusalted the comfortable elegance Colorado has to offer.
Best Event That Never Happened
TERRAEVENTS Italy, a DMC Network Company
Milano, Italy
Looking beyond the obvious has always been a defining pillar of the TERRAEVENTS' mission, searching for and creating experiences which highlight the subtle nuances forming the deep rooted foundations of the cultures of our destinations France, Italy, Portugal and Spain. Off-the-shelf solutions have never cut the mustard with us, and a Tale of Four Cities testifies to our desire to provoke a plethora of emotions in the hearts and minds of our adventurers through an incredible journey traversing land, sea and sky to share singular, immersive and interactive experiences in four iconic cities – Paris, Venice, Madrid and Lisbon.
Best Logistical Achievement
ACCESS Destination Services - South Florida
Miami, FL USA
The RFP for the business was received 35 days prior to the event. We were awarded the contract 28 days from program execution. ACCESS began to plan a beautiful press conference concourse side at the Miami International Airport for the celebratory inaugural flight. ACCESS collaborated with our vendor partners on the design & set up of the event space concourse side, detailed logistics information to relay to all partners and airport officials and worked nonstop to get all guests attending the event cleared through Customs and Border Protection by collecting the proper documentation to be submitted 48 hours in advance.
Best Overall Program
 Ultimate Ventures, a DMC Network Company
Addison, TX USA
With COVID-19 government-mandated capacity limits making the originally contracted city unworkable, Ultimate Ventures found themselves on the receiving end of a 900 person "Hail Mary" annual meeting. This multi-faceted three-day program (including multiple off-site and onsite events, transportation, six tours, shopping shuttles, and VIP airport transfers) had to be proposed, planned and executed within less than 90 days. It also marked the first time, since their merger, that employees were able to meet one another face to face. Therefore, the goal was to provide interactive events and activities that promoted togetherness and FUN after a long year of quarantine.
 Best Risk Management & Mitigation
NOLA DMC
New Orleans, LA USA
Mardi Gras 2021 was cancelled due to COVID-19. After a long year of isolation and separation, folks were eager to come together for a New Orleans celebration.
Residents decorated homes as parade floats. NOLA DMC designed/offered socially-distanced, safe personal tours via various transportation options to view the house "floats" and "add-ons" including a professional tour guide, kids' bingo, beads, feather boas, masks and face painting.  NOLA DMC also created virtual Mardi Gras tours so guests anywhere, could safely celebrate from the comfort of home.  A portion of proceeds went to the hard-hit hospitality industry as donations to Louisiana Hospitality Foundation.
Best Site Inspection/FAM Trip
Dynamic DMC - Costa Rica
Escazu, Costa Rica
Curiously, the program that made Dynamic DMC awake from the long slumber of the COVID-19 pandemic and back into the into the bastion that made dozens of families regain faith again, was the Pura Vida Plunge 2021. We were just about to celebrate that Costa Rica opened it's borders to the world and that our normality was, hopefully, soon to return. Receiving the support of our best clients with their attendance,the Ministry of Tourism with their participation, and Marriott International, we were able to create a mind-blowing FAM Trip for the guests that joined us for a week.
Best Use of Technology
factor 110 | Destination Oklahoma
Oklahoma City, OK USA
The Future Business Leaders of America-Phi Beta Lambda, Inc. National Leadership Conference was broadcast LIVE from the FBLA-PBL National Center. With travel restrictions, the event sought to connect members, advisers, and guests through traditional elements of their past conferences along with new, innovative elements to engage attendees. factor 110 | Destination Oklahoma transformed a conference room into Studio 1912, the broadcast hub for sessions and daily Blue Blazer Briefings. The virtual conference featured a virtual tour of the National Center, a virtual 360° tour of Washington, D.C., leadership boxes recognizing engagement, virtual teambuilding, and an interactive magic and mind-reading via Zoom..
Best Virtual or Hybrid Event
Destination South Meetings + Events, A DMC Network Company
Atlanta, GA USA
To meet the sales and networking expectations of a live tradeshow, coupled with the need to globally launch a new, luxury kitchen and bath line, Destination South Meetings + Events, a DMC Network Company designed and developed a three-day virtual event. This exclusive and innovative experience was comprised of a live streaming 3-D interactive art deco inspired hotel platform and two days of back-to-back live streamed and interactive product demos. Welcome to Hotel Locarno!
Hall of Fame / Lifetime Achievement Award
David Freeman, DMCP, CMP
Accent on Cincinnati, a DMC Network Company
David Freeman - A DMC Steward
David epitomizes excellence in the destination management field, bringing local Cincinnati experiences to life through collaboration, commitment, and passion.
Julie Calvert
President & CEO
Cincinnati USA Convention &
Visitors Bureau
David has proven to be an incredible asset to the DMC industry ... and put in many years of service at being a good DMC steward.  An active member of PCMA and MPI, he has served on ADMEI's Certification and Accreditation Board over the years.  If there is an industry conference, you will likely find David there, making his rounds and spreading good DMC cheer.
Shannon Gardner, DMCP
President
Accent Indy, a DMC Network Company
David has intersected with the CVB in so many ways to help promote our community and its businesses through events and experiences.  [His] expertise helps us bring our region's brand alive through experience...
Julie Calvert
President & CEO
Cincinnati USA Convention & 
Visitors Bureau
I was fortunate enough to have [David] as a mentor who helped teach me the ropes of owning a Destination Management Company.  His advice and expertise over the years have been invaluable resources for me and most certainly have contributed to my success as a business owner and DMC professional.
Shannon Gardner, DMCP
President
Accent Indy, a DMC Network Company
Carol Norfleet Destination Management Rising Star
Emily Cole
e2 Destination and Event Management, a Hosts Global Member
Winter Park, FL USA
"Emily is certainly one to watch and has the skills to take it all the way in this business."
Emily Cole has been in the hospitality and restaurant industry for 10 years holding positions in event catering, special events, and public relations.  She's been working the DMC industry for just three years, and has successfully worked with national clients developing unique and engaging events that have resonate with guests in an impactful way.  She also helped her DMC pivot during the pandemic to successfully deliver both virtual and hybrid event in 2020 and 2021.  She is certified in Cvent Venue Sourcing, WHO COVID-19 and has plans to earn her CPCE certification in 2022.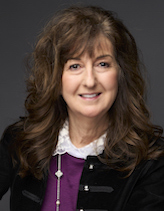 Lisa DeGolyer
The Valisade Group
ADMEI - Deputy EVP
Lexington, KY USA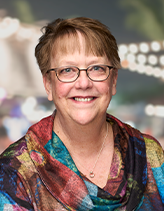 Val Delaney
The Valisade Group
ADMEI - EVP
Wimberley, TX USA
Joanne O'Connor President's Award
"Val and Lisa...my Guardian Angels... "
Lorenzo Pignatti, DMCP
ADMEI Past President
TERRAEVENTS Italy, a DMC Network Company